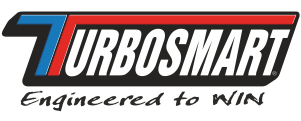 Turbosmart Warranty Return Policy
One Year Limited Warranty
Turbosmart is a company built on Customer Satisfaction and Service. This is the reason why all of our products go through strict and regimented test procedures before they are packaged and shipped. Turbosmart stands behind its products for one full year after purchase. Terms of Warranty, Service and Returns are as follows:
Limited Warranty: Turbosmart warrants its products to be free from defects in material and workmanship under normal use and if properly installed for a period of one year from date of purchase. If found to be defective, it will be replaced or repaired if returned prepaid along with proof of date of purchase. This shall constitute the sole remedy of the purchaser and the sole liability of Turbosmart to the extent permitted by law, the foregoing is exclusive and in lieu of all other warranties or representations whether expressed or implied, including any implied warranty of merchantability or fitness. In no event shall Turbosmart be liable for special or consequential damages. This warranty is only valid on products purchased from Turbosmart Authorized Dealers and/or Distributors.
Service: After the warranty period has expired, repair service is charged based on a minimum and maximum charge rate. (Contact Customer Service for current rate).
Returns: When returning a Turbosmart product for repair, it must be accompanied by a completed Customer Warranty Form, RA number, and purchase receipt.
Making a warranty claim
Most issues are the result of end users not reading the Instructions or failing to install the Turbosmart product as directed. However, sometimes it may be necessary to make a Warranty Claim.
For any inquiries relating to this Warranty Statement please email info@oz4x4.eu
Accept and continue